Mac Mail is included in all Mac OS Versions.
NOTE: This setup is for GCDtec Managed Email Acccounts only (however the steps are similar for other providers).
You can find Mac Mail on the application dock, In the Applications folder or by pressing F4 (Launchpad).
These instructions are based upon Mac Mail 11.5 (High Sierra), Other versions are very similar.
Before you start ensure you have all the details at hand to setup your account (including the password), you may have received these via email & text message. 
2. Go to the Mail menu and select Preferences.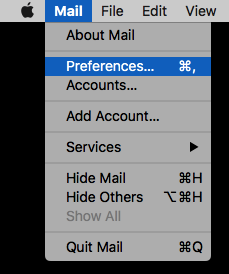 3. On the next windows that opens click the Accounts button.

4. Choose 'Other Mail Account …' and click Continue.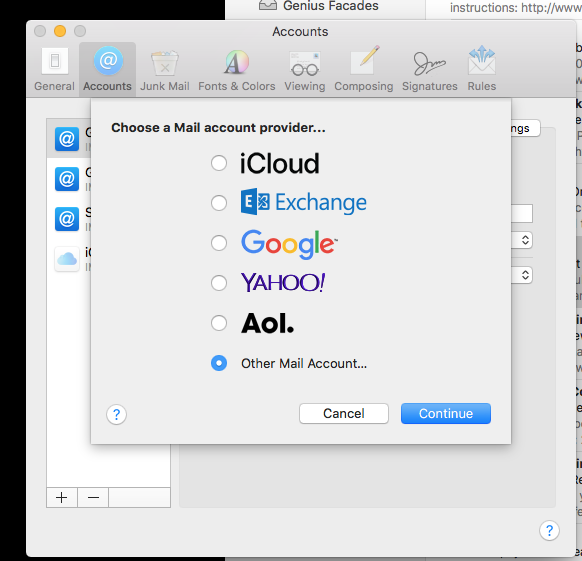 5. Enter your name in the top box, you Full email address and the password you were provided.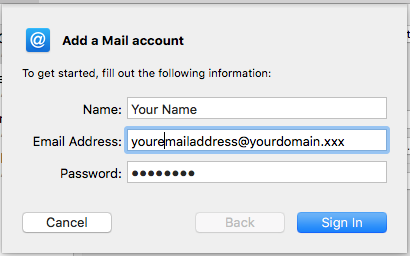 6. Another  window will appear. Enter your FULL email address in the top 2 boxes and the Incoming and Outgoing server in the bottom 2 boxes.
You will have been provided the Incoming and Outgoing Server details.
For GCDtec managed email accounts the server address is simply your email address with the xxx@ replaced with (mail.)
e.g.
youremailaddress@yourdomain.xxx 
would be:
mail.yourdomain.xxx
(Remember the 'full stop' after mail)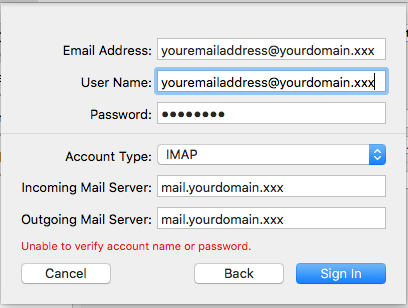 7. Once the account is verified click on Done.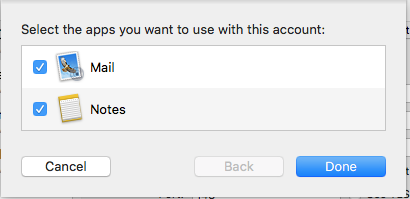 8. The email still needs to be configured or you wont be able to send, So you need to go back into Mac Mail Preferences (Same as Step 3)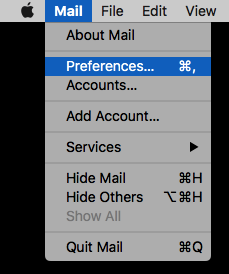 9. Select 'Server Settings' on the tabs at the top (Step 1).
You need to un-tick  (Step 2) and check the port is 143 , Authentication 'Password' with 'Use TLS/SSL' Un-ticked.
Click (Step 3)
Un-tick (Step 3.1) and click OK
Un-tick (Step 4) and check port is 587 with 'Use TLS/SSL' Un-ticked and Authentication 'Password'.
Close the Accounts window and it will ask you to save settings.
If all is well then you have successfully setup your new email address.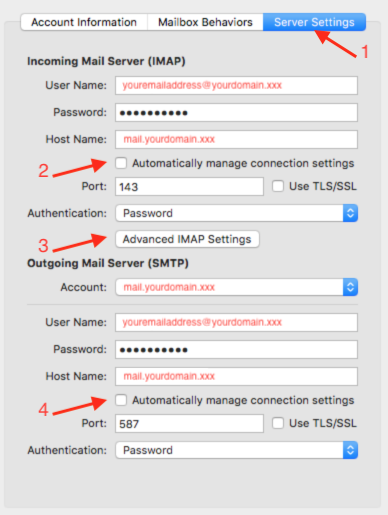 NOTE: In some versions of Mac OS there is a known issue with Step 3.1, whereby no matter how many times you tick the box it will not remember the setting.
If this is the case a remote assistance session may be necessary in order to get your emails functioning,
Please inform the engineer of this issue.